Piggy Reward System
In the Piggy Screen, you can create rewards that motivate you, and redeem rewards with coins you earn by completing quests!
There are a few sections in the Piggy Screen:
Piggy Bank
Rewards Chest
Redeemed Rewards
Piggy Bank​
The Piggy Bank is where you can see how many coins you currently have.
You earn coins by completing quests that are at least 1 point:
Completing a quest with 1 point: 1 Coin
Completing a quest with 2 points: 2 Coins
Completing a quest with 3 points: 3 Coins
You can have between -999 to 999 coins in your Piggy Bank.
Rewards Chest​
You can create rewards that motivate you in your very own Rewards Chest!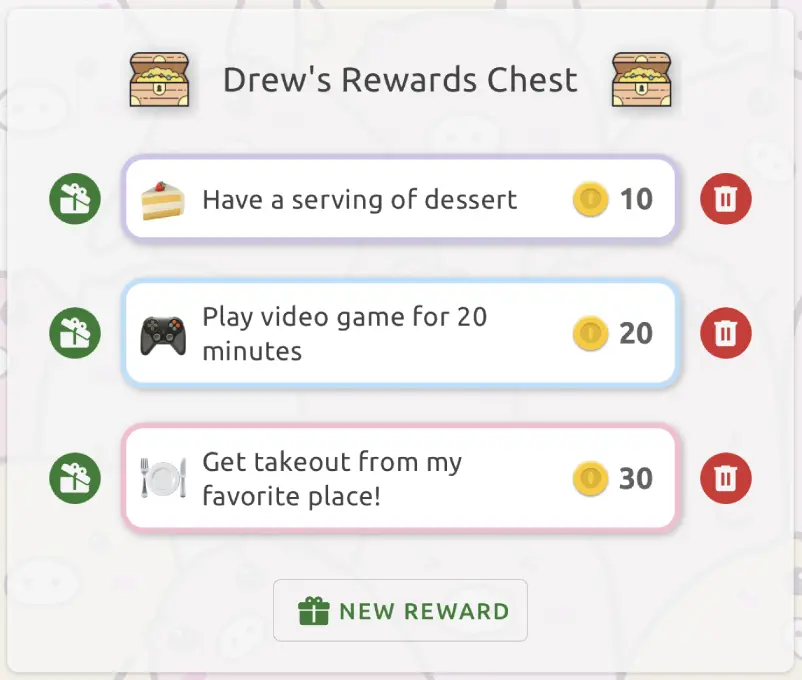 When you first come to the Rewards Chest, you'll see a few default rewards alreay set up for you.
However, you can delete, edit, or add your own rewards.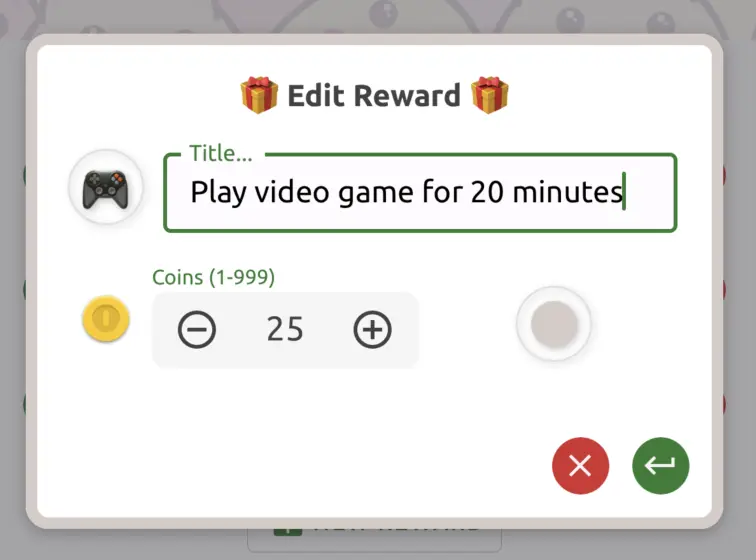 When you create a new reward, or edit an existing reward, you can customize the following:
Title: The title, or the name of the reward.
Emoji: The emoji that represents this reward.
Coins: How many coins does this reward cost.
Color: Color of the reward card.
To redeem a reward with coins, simply use the redeem button on the left of the reward card:
Redeemed Rewards​
The Redeemed Rewards list shows you all the rewards you've redeemed.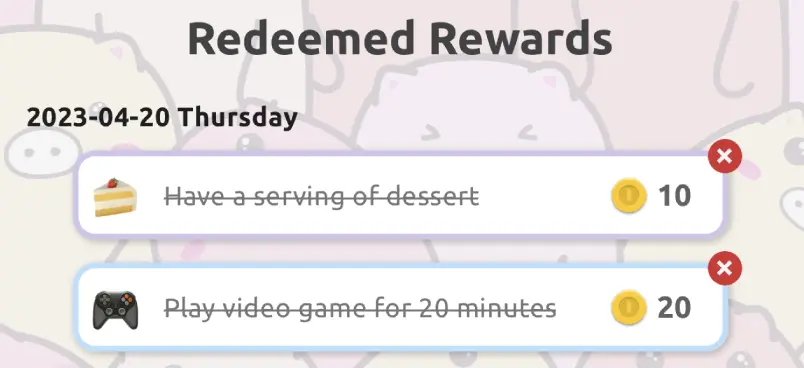 You can cancel a reward redemption and get the coins back within one week of redeeming it.