User and Stats
In the Hero Screen, you can manage your account and see your stats. An example Hero Screen looks like: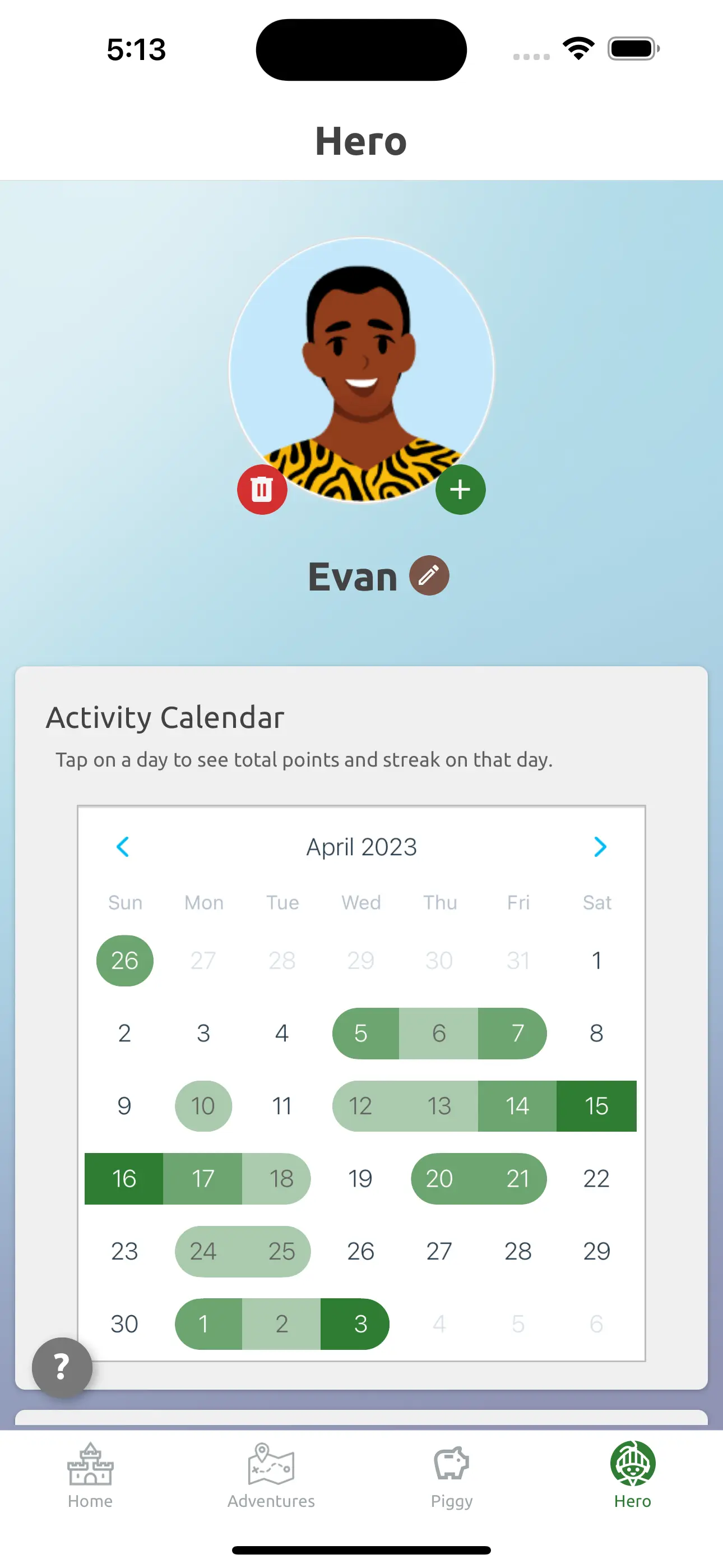 On this page, you can:
Update your profile picture
Update your user name
See your progress with Activity Calendar
Track your points by day, week, or month, broken down by adventures
Points Breakdown​
In the Points Breakdown card, you can see how many points you've earned in each adventure.
Use the top selector to switch between daily, weekly, and monthly stats.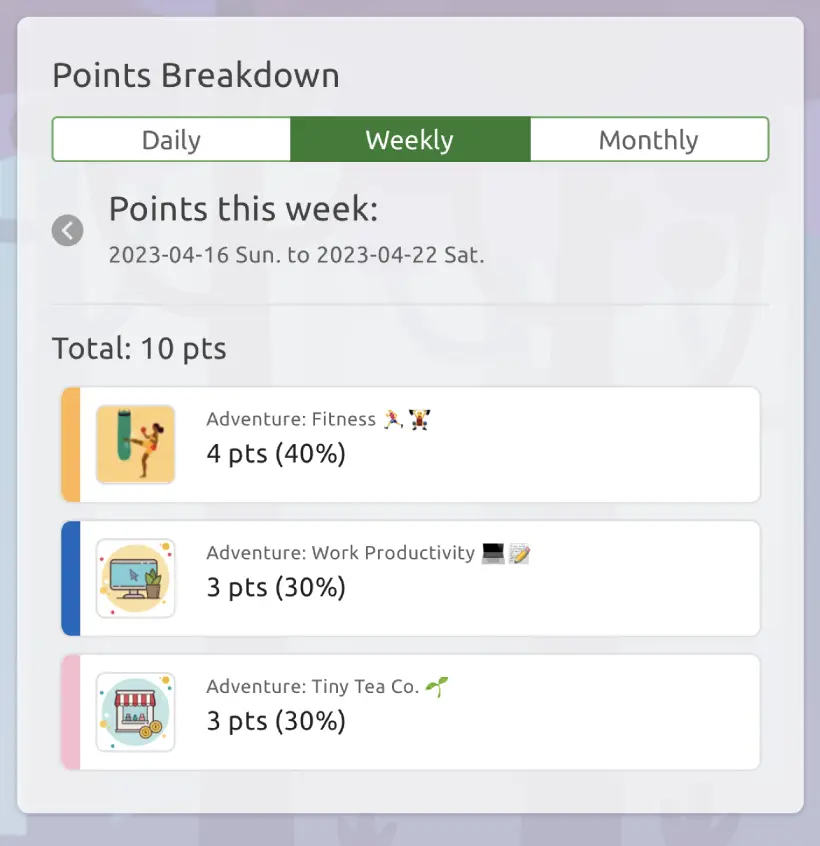 Manage Account​
Scrolling down the Hero Screen, you'll see the Manage Account and Contact Support buttons, as well as additional information about the app.
With the Manage Account button, you can:
Upgrade to Full Hero for unlimited quests and adventures.
Or downgrade back to Free Hero.
Update your music and sounds settings.
Log out of your account.
Contact Support​
If you encounter any issue, or have any questions, you can get in touch with us using the Contact Support button. We will get back to you as soon as we can!
You are also very welcome to send us ideas or even feature requests. We are always looking for ways to improve HeroMode!