Adventure Detail
In the Adventure Detail Screen, you have many functionalities available to you to interact with a specific adventure. You can:
Create a new adventure
Edit an existing adventure
Complete an adventure
Delete an adventure
See your adventure stats
Define and edit milestones for the adventure, and also mark them as achieved
See all the quests for this adventure, including locked quests
See the repeat quests you have for this adventure
That's a lot of functionalities! So let's go through them, with pictures!
Add Adventure​
When you add a new adventure, you have many options to customize it and make it really yours.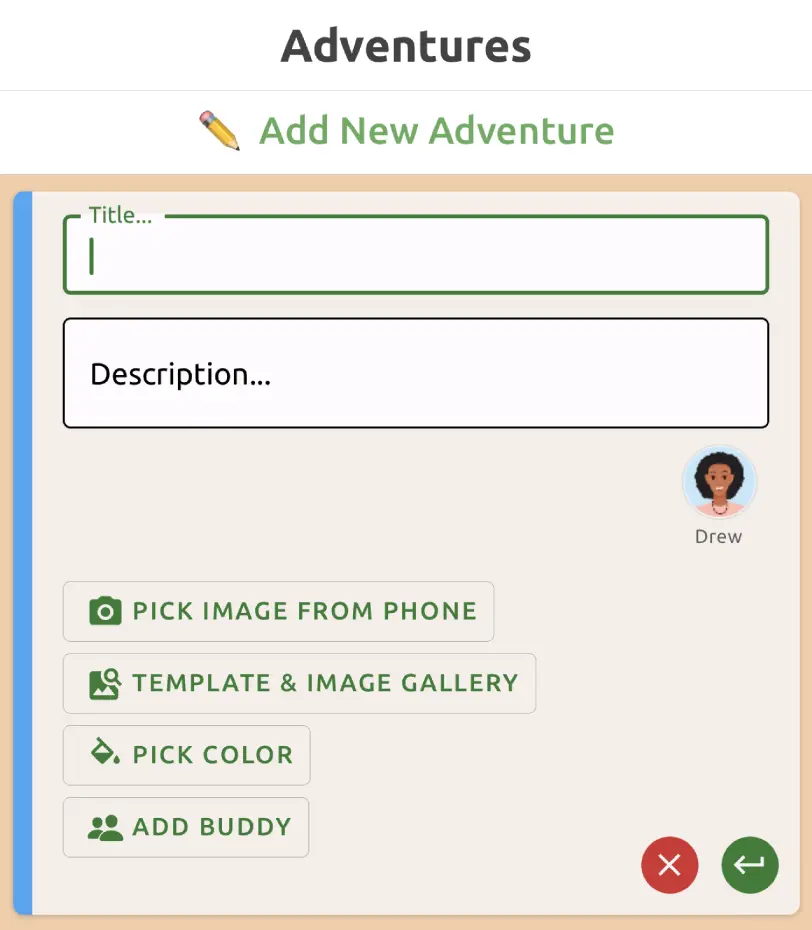 When you click on the Template & Image Gallery button, you will see a lot of options for template cover images.
They are divided into two sections:
Template Gallery, which will populate cover image, title, and color theme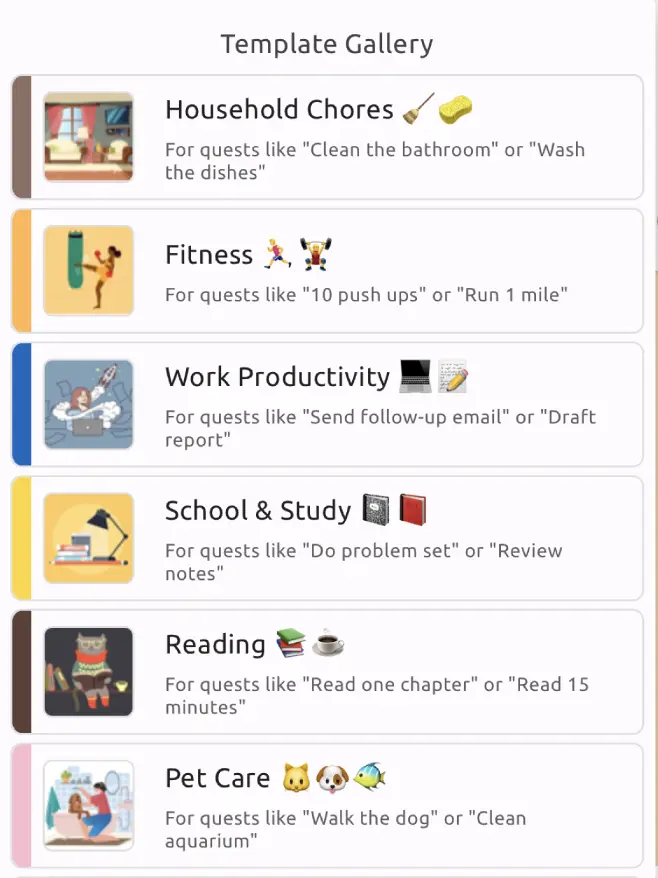 More Cover Image Options, which will only populate cover image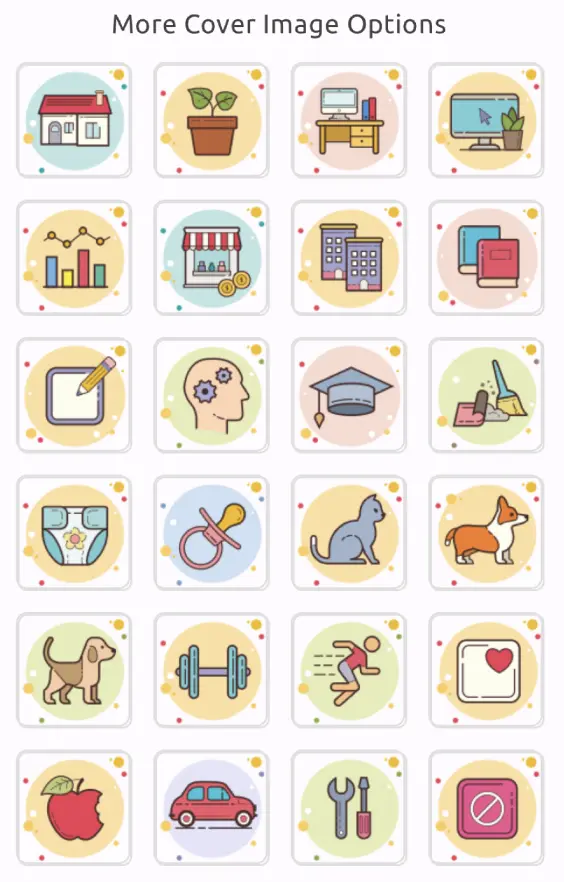 For example, if we choose the "Reading" template, then our new adventure will look like: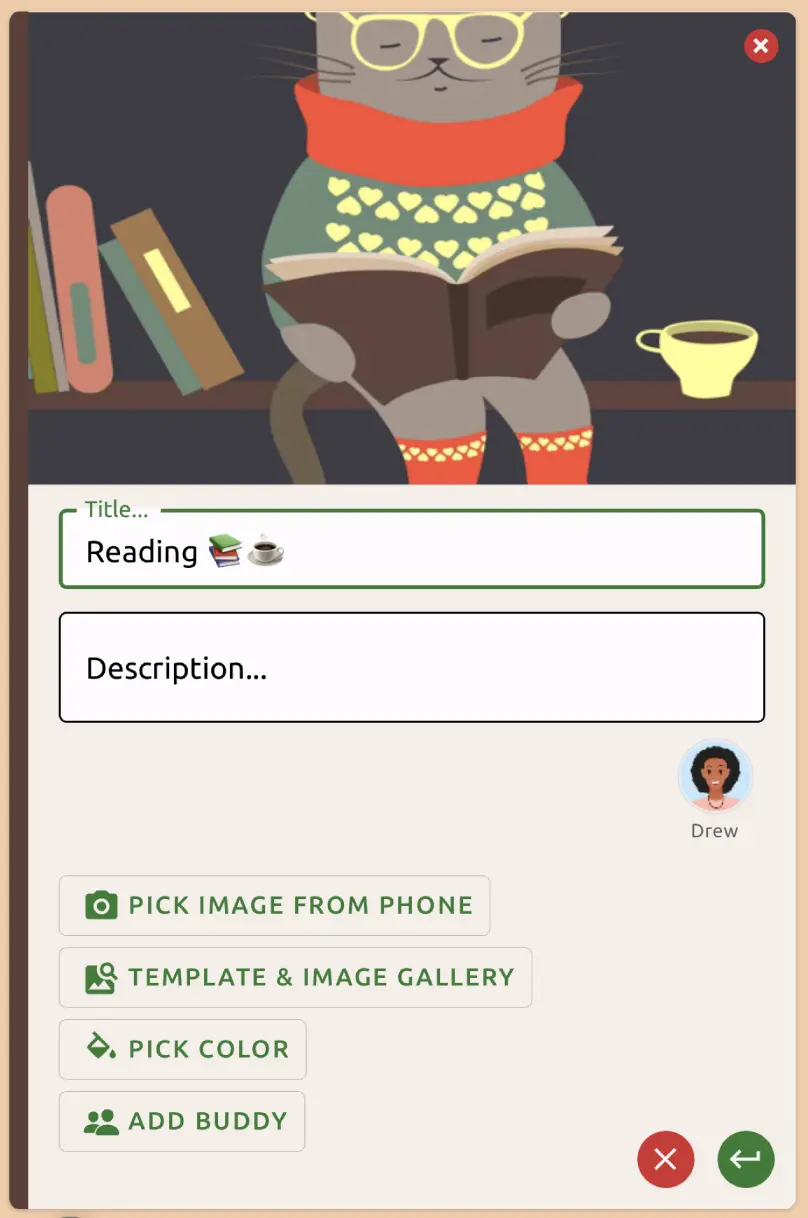 Add Adventure: Color Theme​
You can also choose a color theme for your adventure with the Pick Color button. This opens the color picker.
Add Adventure: Add Buddy​
Sometimes you might want to share an adventure with a buddy. For example, household chores with family, book club with friends, fitness goals with gym buddies, or work projects with collaborators.
You can add adventure buddy with the Add Buddy button.
Then, you can either add a new buddy by entering their email address, or select a buddy from your buddy list.
Adventure buddies can create and complete quests for the adventure. They can also edit the adventure.
Edit Adventure​
When you view an existing adventure, you can edit it by clicking on the pencil button.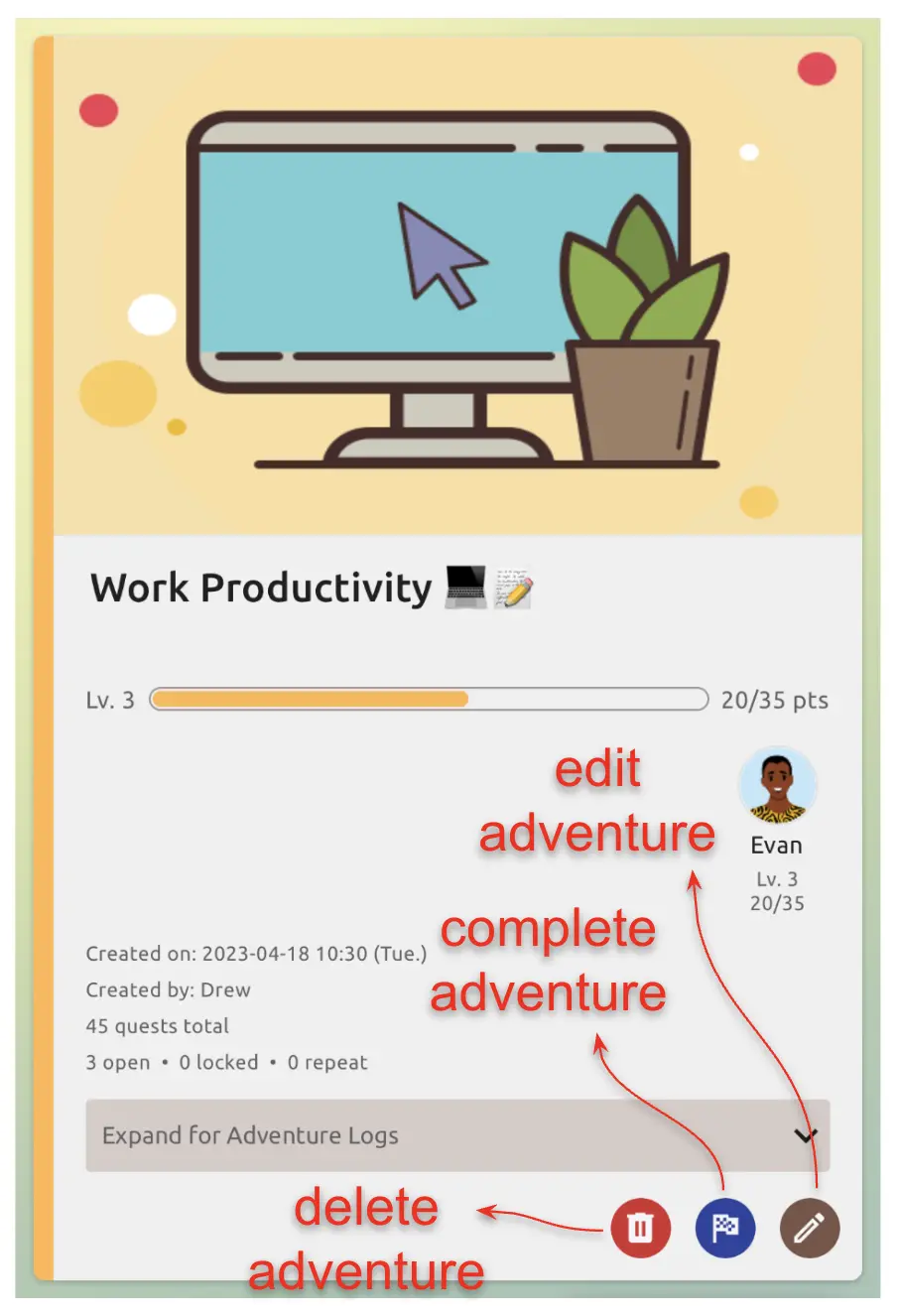 This takes you to the Edit Adventure flow, where you can change any of the adventure details.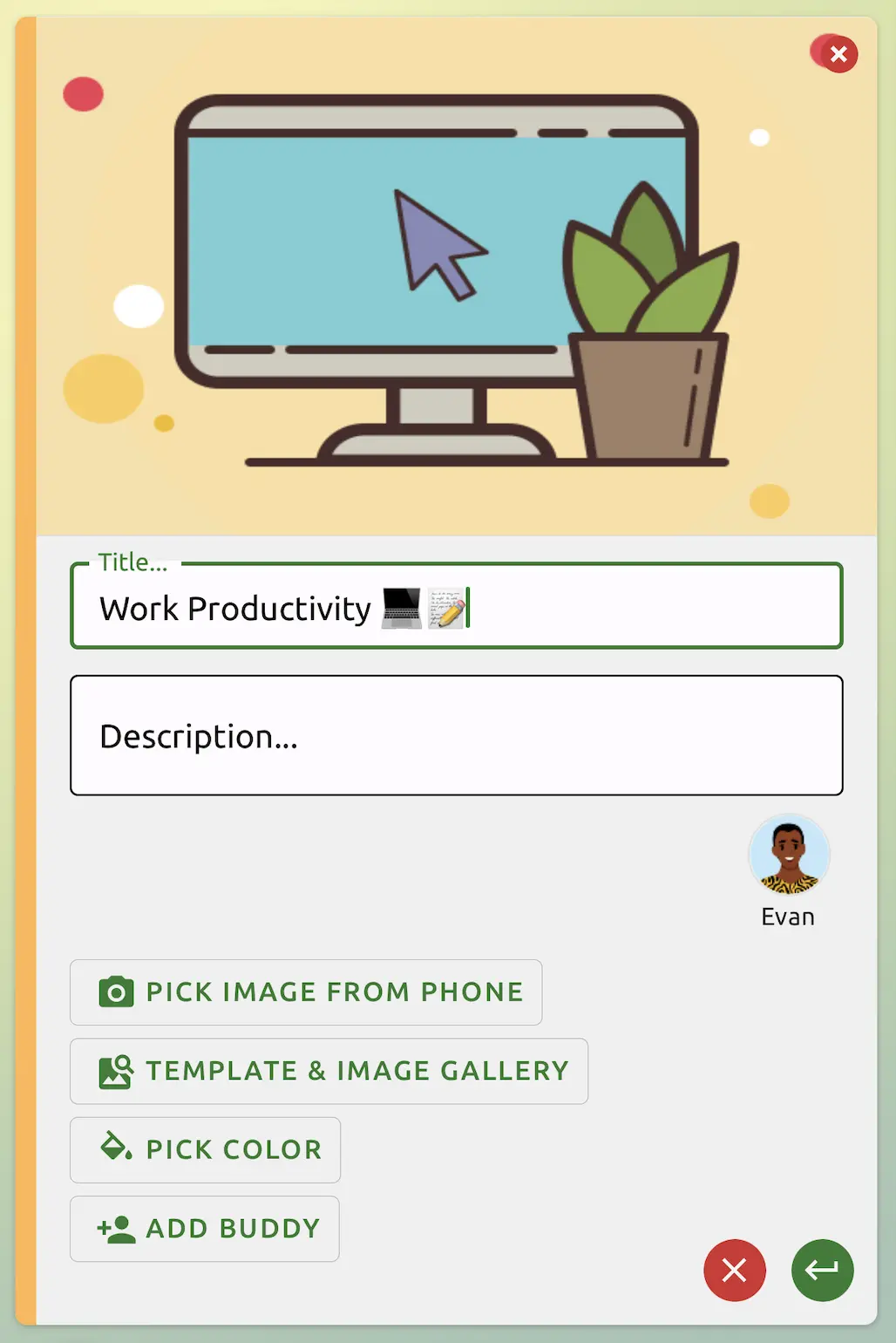 Adventure Stats​
Under the Adventure Detail card, you'll see two cards that are by default hidden: Stats and Milestones.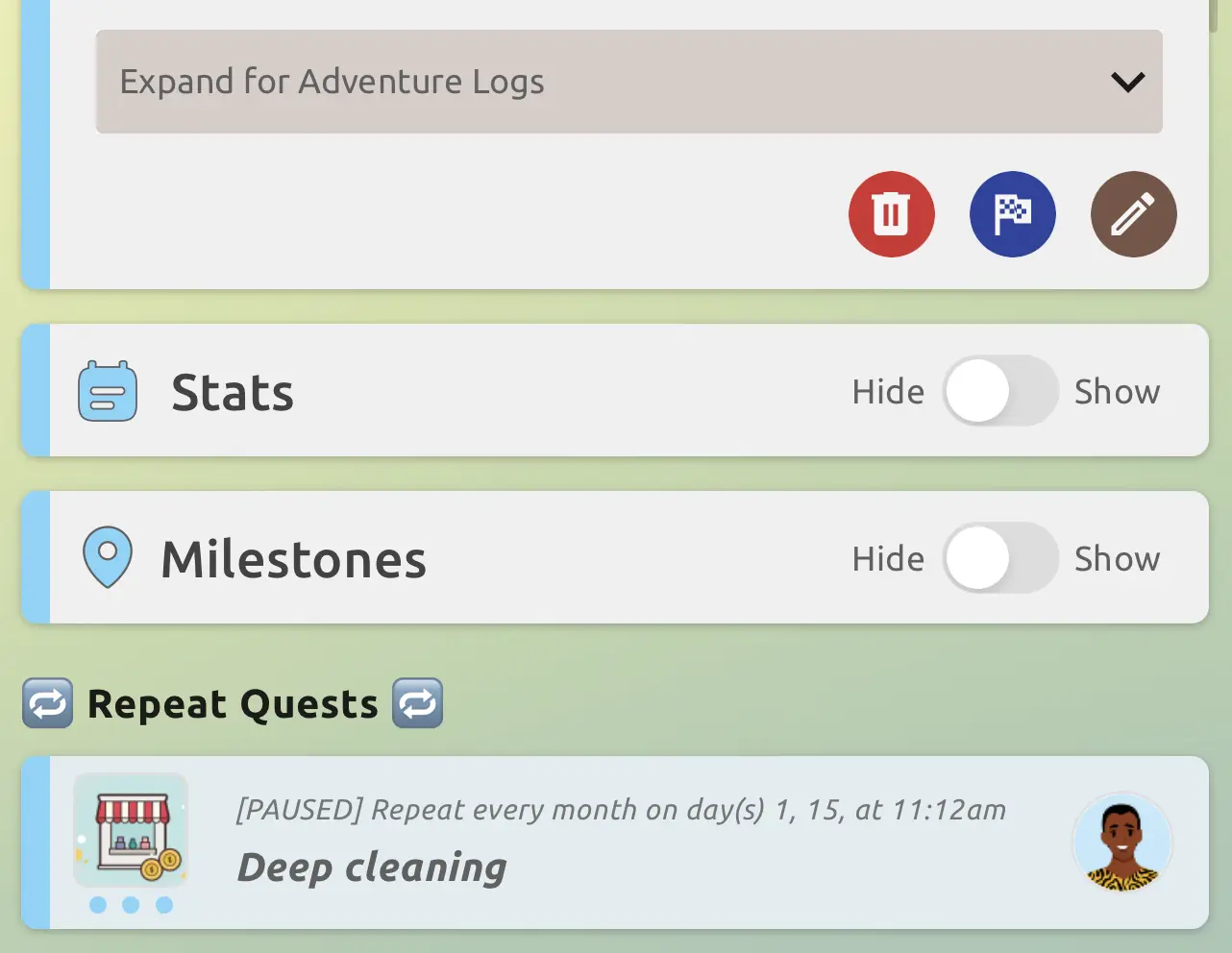 Toggle open Stats, and you will see the points breakdown, as well as the activity calendar.
Points breakdown: See how many points you have earned for this adventure by day, by week, or by month.
Activity calendar: Easily visualize your activity level for this adventure.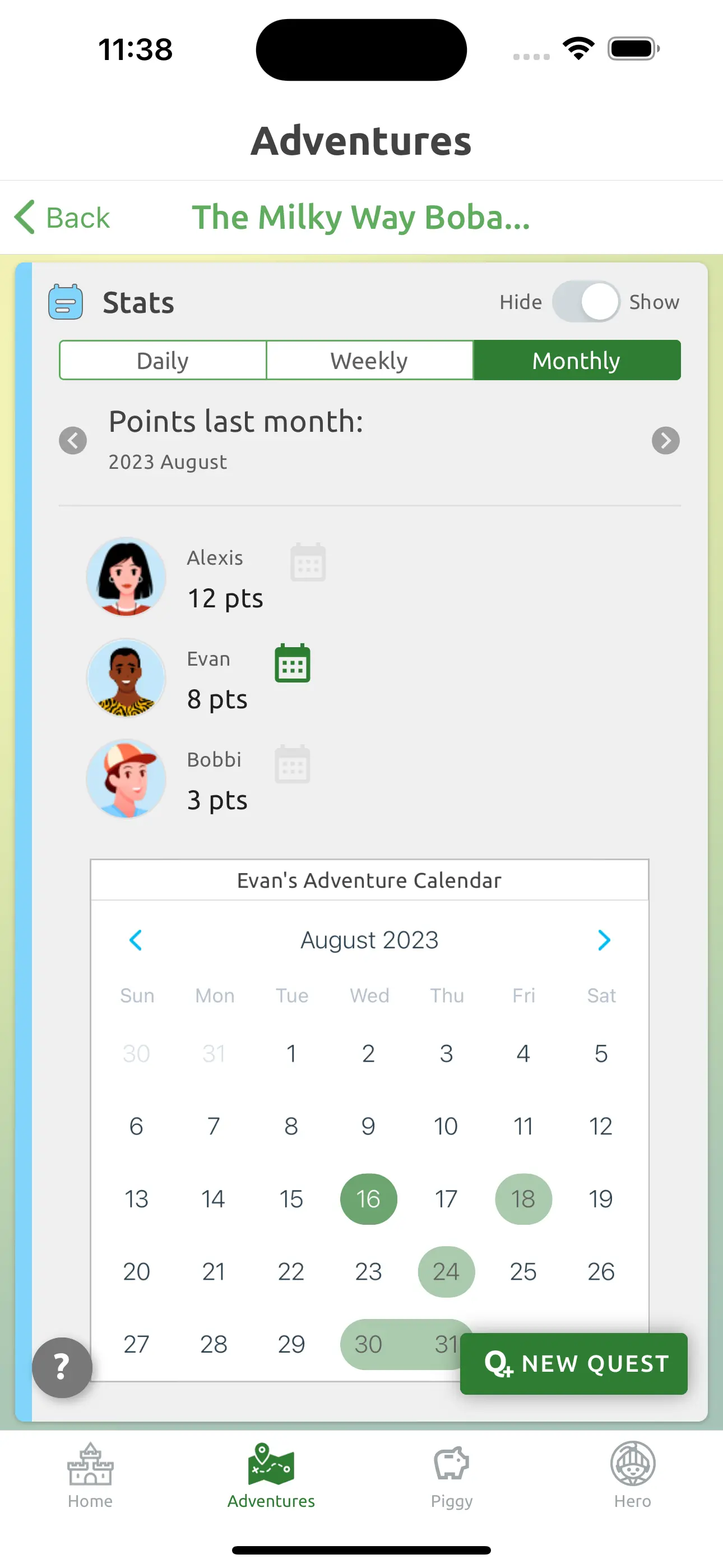 If you have buddies for this adventure, you can see their activity too!
Adventure Milestones​
In addition to Stats, another way to track your progress is through adventure Milestones.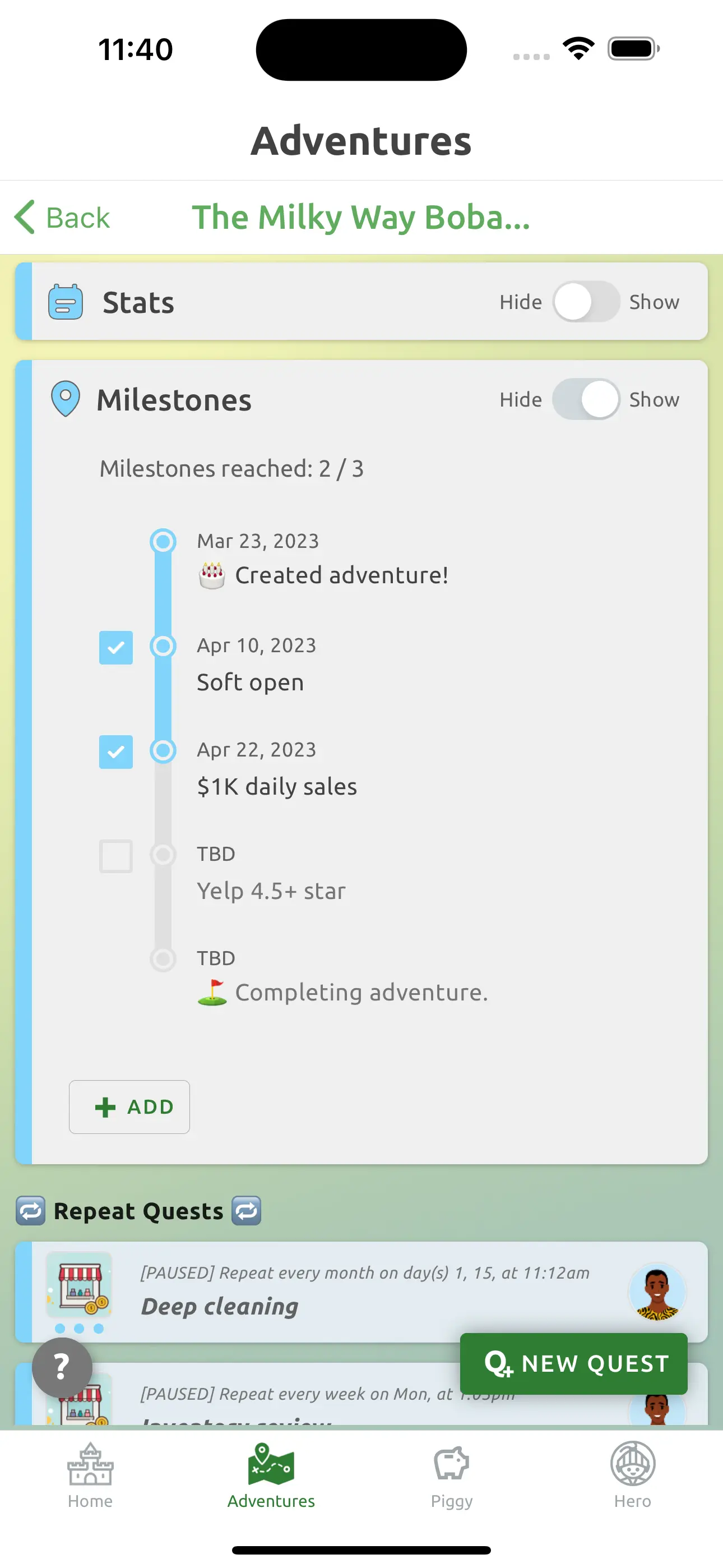 Here, you can define milestones for your adventure, and mark them as achieved when you reach them.
Quests​
Scrolling past Stats and Milestones, you will see all the quests for this adventure. This includes:
Repeat Quests: The source copy of the repeat quests. This is where you can update the cadence or details of a repeat quest.
Open Quests: The open quests for this adventure.
Locked Quests: The locked quests, not dislayed in the Quests screen, are shown here. You can edit or unlock them.
Completed Quests: All previously completed quests for this adventure are displayed here.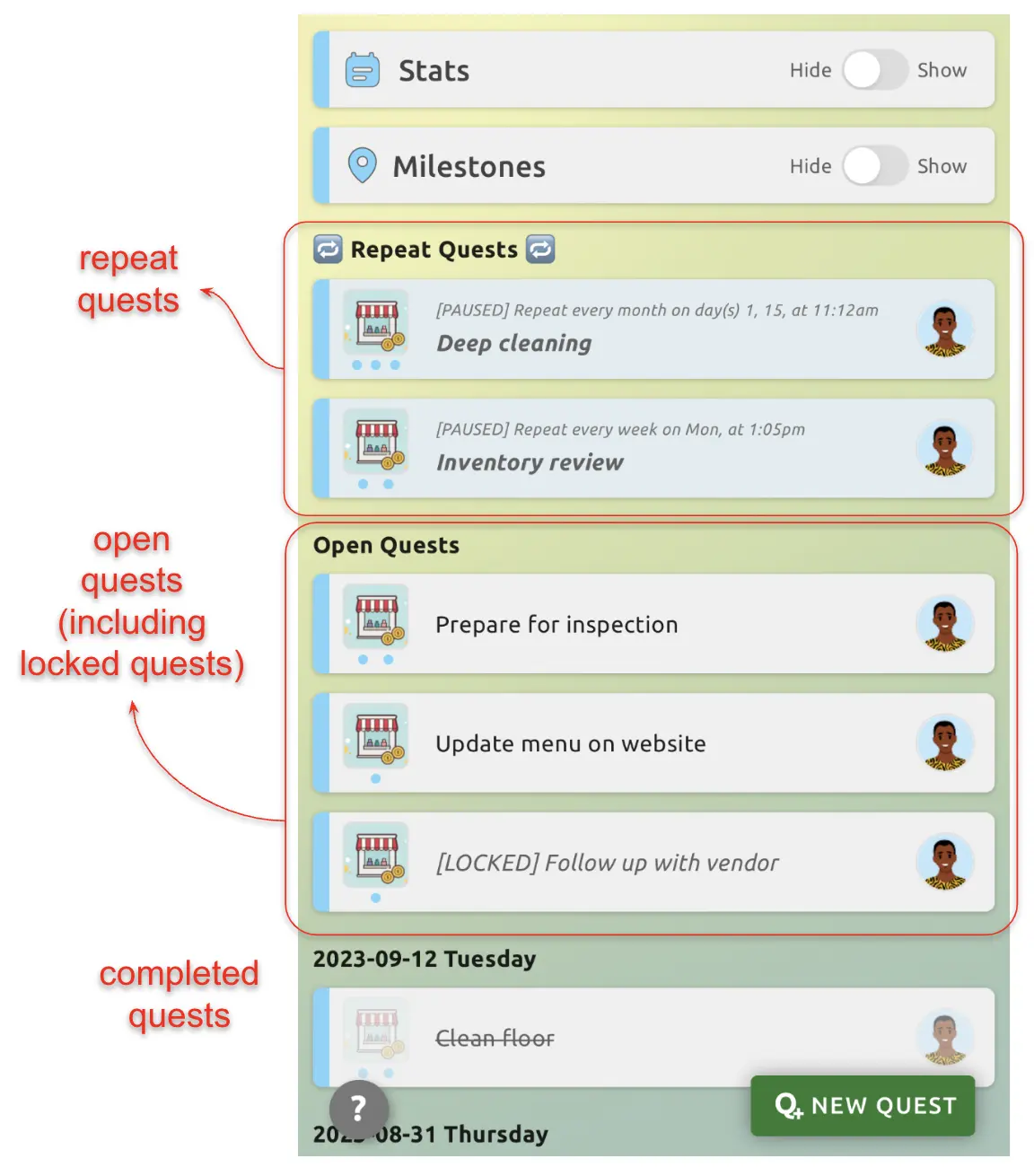 Add New Quest for Adventure​
When you are in the Adventure Detail screen, you can add a new quest for this adventure by clicking on the green New Quest button on the lower right corner.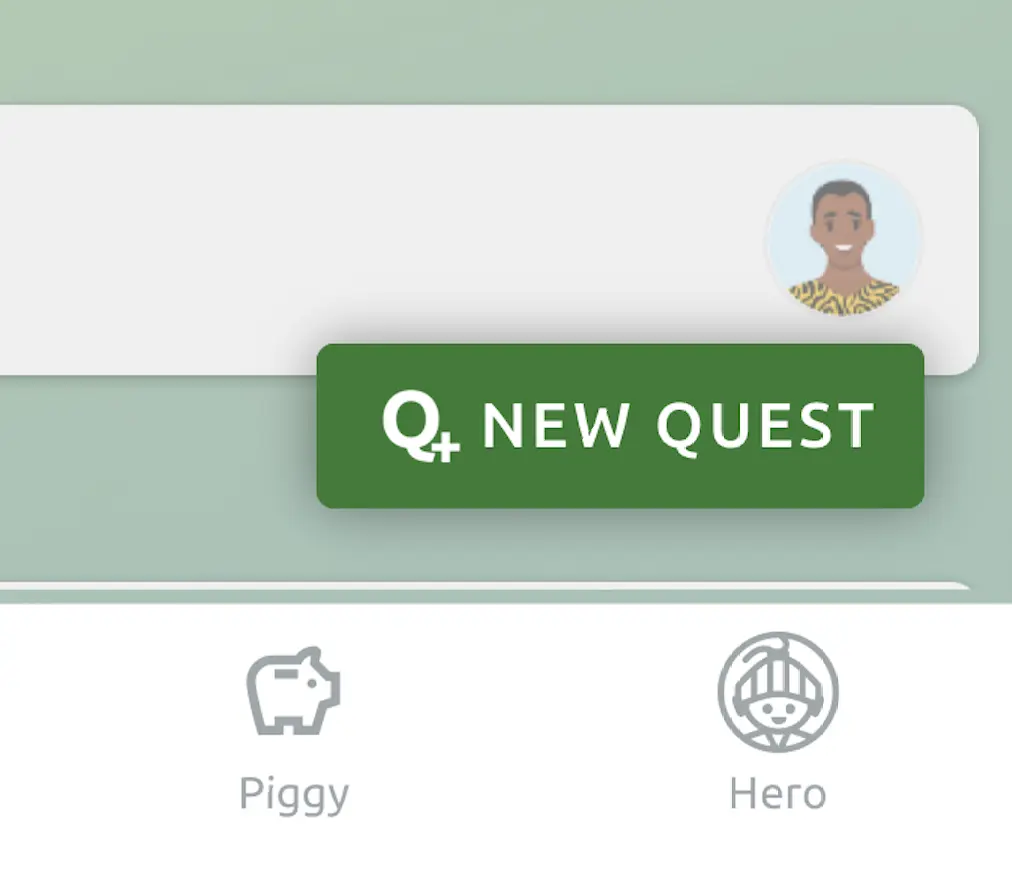 This opens up the Add Quest screen, with the adventure pre-selected for your convenience.